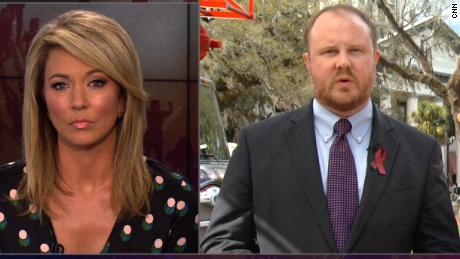 The hysterical and unhinged Brooke Baldwin, purportedly a CNN "news" anchor, probably represents the views of a good many Americans in this segment. Nevermind that she crudely mischaracterizes the facts; let's just focus on her misplaced outrage. How is it possible, she asks incredulously, for anyone to think that pornography is a greater public health crisis than assault weapons?
It's very simple: pornography destroys more lives, with far more collateral damage, than assault weapons ever could. Pornography fuels a host of criminal activity from sex crimes to serial homicide. Pornography is strongly linked to political violence and radical ideologies from Nazism to Islamism. Pornography destroys marriages and families and nurtures a culture of promiscuity, resulting in a tidal wave of abortion, post-abortion emotional trauma, mental illness, abuse of women and children, and millions of fatherless young men whose numerous pathologies include higher rates of suicide, drug abuse, and criminal violence (such as, for example, shooting up schools with assault weapons). Most tragically, and quite unlike assault weapons, pornography unfailingly extinguishes the life of charity in the souls of its consumers.
Whatever one thinks about gun violence as a political issue, pornography is by far the more dangerous and urgent public health threat. And unlike the ownership of firearms, there is no moral or constitutional justification for allowing the dissemination of pornography on any level. Nothing much will change when it comes to America's social ills – including gun violence – until the truth about pornography is frankly acknowledged and its proliferation effectively suppressed.